The CONFLUENCE Sciences & Humanities Research Center (EA1598) welcomes international researchers and professors.
The aim of this programme is to foster collaboration with UCLy's research faculty on common scientific themes.
The hosting periods must be compatible with the annual university programme (excluding school holidays) and range from one to six months. The researcher is hosted on the Carnot or Saint Paul sites in the city center of Lyon (Rhône - 69).
A scientific advisor, member of the UR CONFLUENCE Sciences & Humanities, accompanies the visiting researcher during his/her stay. The Research Center is also available to help with administrative procedures.
You can apply by contacting the Research Vice-Rectorate headed by Pr Valérie Aubourg: direction.recherche@univ-catholyon.fr.
Unité de recherche CONFLUENCE : Sciences et Humanités – EA1598
Université catholique de Lyon
10, place des Archives – 69002 Lyon, FRANCE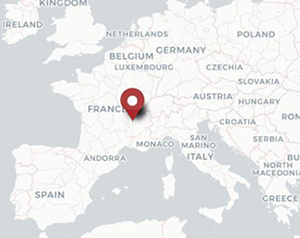 Visiting professors
2023

Aviad HEIFETZ

Professeur en mathématiques, Open University of Israel

Professor Aviad Heifetz is a mathematician specialising in game theory. In recent years his research focuses on behavioural ecology and on political theory emanating from the thought of Simone Weil.  He co-edited, with Denis Charbit, a volume of Hebrew translations of Weil's essays.

At the Open University of Israel he served as the executive vice president for academic affairs during the years 2014-2017. He developed, among others, courses on economic and social justice.

His research stay will be supervised by Dr Francesca Simeoni from Pôle 2. In particular, he will be working with her on the Weilian reinterpretation of the Good in Plato and on other projects based on Simone Weil's thought.

Hosted in June 2023

---

Carla CANULLO

Professor of Philosophy, University of Macerata, Italy

Carla Canullo is Professor of Philosophy of Religion and Intercultural Hermeneutics at the University of Macerata. She is interested in the French philosophy of the XX and XXI century. Before working on contemporary philosophy, she dedicated part of her research to Maine de Biran, a philosopher to whom she wrote her thesis at the University of Perugia in 1997 (the other part was devoted to the Philosophy of Mind and in particular to Louis Lavelle and René Le Senne). As a translator and specialist of Jean Nabert, she then studied contemporary French phenomenology (notably Jean-Luc Marion, Michel Henry and Jean-Louis Chrétien). She has also been interested in questions of contemporary hermeneutics, to which she has devoted a research project on the question of translation as a method of intercultural hermeneutics.

Four major publications attest to this path: oscienza e libertà. Itinerario tra Mainde de Biran, Lavelle, Le Senne (Naple 2001) ; La fenomenologia rovesciata. Percorsi tentati in Jean-Luc Marion, Michel Henry, René le Senne (Turin 2004) ; L'estasi della speranza. Ai margini del pensiero di Jean Nabert (Assise 2005) ; Il chiasmo della traduzione. Metafora e verità (Milano 2017 ; translation into Portuguese in 2020). More recently she has dedicated a book to Michel Henry: Padecer la immanencia. Diálogos con Michel Henry (San Luis de Potosi, 2022).

The CV and the complete list of her publications is available by following the link: https://docenti.unimc.it/carla.canullo

She is currently hosted at the Institut des Études Avancées – Collegium de Lyon, where she is conducting her research on the project "From vulnerability to vulnerabilities: the contribution of philosophy" within the "Chaire d'Université Vulnérabilités – Université Catholique de Lyon".

Reception from February 2023 to June 2023

---

2022

Oscar CALVITA

Doctoral student in law, University of Turin, Italy

Mr. Oscar Calavita is a doctoral student at the University of Turin, where he is about to complete his doctorate in criminal procedure with a thesis entitled "The European investigation order in the process of harmonization of evidence in the European Union" under the supervision of Professor Laura Scomparin.

He is the author of a series of publications whose research topics are related to criminal justice and European judicial criminal cooperation. Together with Dr. Caroline PELOSO, he also worked on a European project (called EIO-LAPD) on the European order of inquiry carried out by the University of Turin.

His research period at the Catholic University of Lyon allowed him to work on the works on the theme of the European order of inquiry available in our research funds in order to enrich his thesis, which is now being finalized, with the contributions of French doctrine and justice on the subject.

Reception from November 2022 to January 2023

---

Don SPRINGER

PhD, Lecturer in Patristics
Co-director, The McMaster Divinity College Centre for Patristic Studies
Hamilton (Ontario, Canada)

Specializing in the study of early Christian theology and spirituality, Don Springer devoted his doctoral research to Irenaeus of Lyon. As such, he intervened (in video due to the Covid epidemic) during the UCly colloquium " Irénée et l'unité en question " in 2020, organized by the pole 2 "Bible, Litteratures et Cultures antiques" of the Research Unity CONFLUENCE : Sciences et Humanités (EA 1598). On the occasion of the year of St Irenaeus, he also participated in putting the International Bibliography of Irenean Studies online, led by Professor Marie Chaieb. During his stay at UCLy, he will participate in the symposium "les Pères de l'Eglise et la synodalité antique " and will offer a master class at the Faculty of Theology on the emergence of patristic studies in the Protestant milieu : "The Fathers among the younger siblings: The rise of patristics in contemporary Protestantism".

He will be specially welcomed by Professors Elie Ayroulet and Marie Chaieb, to future collaborations. Two highlights of his stay will be a visit to the ancient sites of Lyon "in the footsteps of Irenaeus", and a visit to the Institut des Sources Chrétiennes.

Hosted in October 2022

---

Luciane MARTINS DE ARAUJO

Professor of Law, Pontifical Catholic University of Goiás, Brazil

Specialist in Civil Procedure Law, lawyer, environmental consultant, adjunct professor at the Master's Program in Law, International Relations and Development of the Pontifical University of Goias. She is on the editorial board of the Brazilian Journal of Digital Environment and Information Society and the Journal of Public Law of the State University of Londrina.
She is a member of the Brazilian Institute of Public Defense, the Association of Environmental Law Professors of Brazil.

During her stay at UCLy, she will work in particular with Dr. Méryl Recotillet

Hosted from March 2022 to September 2022

---

Jeffrey JOIREMAN

Professor of Marketing and International Business
Carson College of Business, Washington State, USA

Prof. Joireman is visiting as part of the prestigious Fulbright specialist programme for a period of 6 weeks. He is sharing his publishing expertise with the affiliated members of the research group #8.

Prof. Joireman's research focuses on decision making in temporal dilemmas, environmental decision making, corporate social responsibility and public policy issues. He has published more than 65 articles, many in leading journals in his field, including the Journal of International Business Studies, the Journal of Applied Psychology, Organizational Behavior and Human Decision Processes, and the Journal of Personality and Social Psychology.

Hosted in February-March 2022

---

Massimiliano MARIANELLI

Professor of History of Philosophy at the University of Perugia, Italy

Professor Marianelli teaches the history of philosophy, the forms of humanism and the aesthetics of landscape in the history of thought.
Among his publications in different languages we can mention: Beuys e Burri: An era and its horizon of meaning (with Massimo, Donà), Piè di Mosca, Perugia 2021; Le hasard des événements, VERSANTS, Fascicule français, 2014, pp. 93-111

He was hosted at UCLy as part of the training and research cooperation agreement between UCLy and the University of Perugia. During his stay, he took part in the pedagogical activities of the Faculty of Philosophy, giving for example an opening lecture during the Faculty's doctoral morning and giving the introductory lecture of the seminar "Phenomenology of Vulnerability", given in the framework of the Master's degree by Chiara Pesaresi.

Hosted in January 2022

2021

Dean DE LA MOTTE

Professor, Salve Regina University, Rhode Island, USA

Specialist in 19th century French literature.
Author of Approaches to Teaching Stendhal's The Red and the Black, Modern Language Association, New York, 1999.
He is a member of the scientific committee of the UR journal Confluence.

During his stay at UCly, he gave lectures in the Faculty of Modern Languages and attended the seminars of the research group #3.

Hosted from September to December 2021

---

Sylvain AUCLAIR

Philosophy teacher, Cégep de Sainte-Foy, Quebec

Researcher at the International Observatory on the Societal Impacts of Artificial Intelligence and Digital Technology (OBVIA). He is interested in the impact of data-driven technologies on privacy. He chairs several research ethics committees.

During his stay at UCLy, he worked closely with Dr. Mathieu GUILLERMIN in the NHNAI project – New Humanism at the time of Neurosciences and Artificial Intelligence.

Hosted in October-November 2021
Discover more
Research support team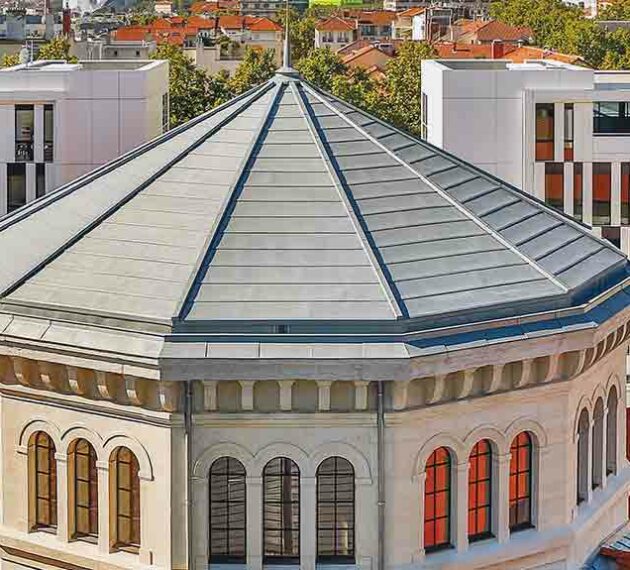 Its mission is to promote the research activities of the Confluence: Sciences and Humanities Research Center (EA 1598), and to report to the Research Vice-Rectorate, which is responsible for coordinating all research-related issues at UCLy.