The Faculty of Applied Sciences brings together 3 specialized schools in biotechnologies, biomedical diagnostics, quality management, safety, environment and digital sciences.
ESTBB
ESTBB is a major school specialising in biotechnologies, supported by solid business expertise and a marked international dimension. Among its many strengths are: innovative teaching methods, work-study programs, its network of partner companies, and its commitment to international solidarity through training programs and student associations.
IFTLM
Created in 1975, the IFTLM of Lyon, a graduate school in Biomedical Diagnostics and Quality Management in the Pharmaceutical and Biomedical Industries, trains the healthcare professionals of today and tomorrow. Based on a pedagogy focused on development and fulfilment, IFTLM supports its students throughout their academic training and supports them in developing a strong professional identity.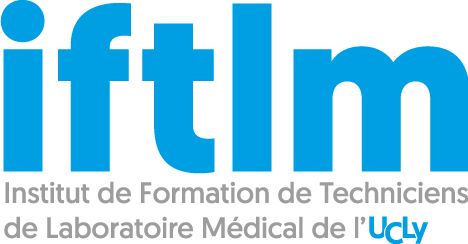 ESQESE
ESQESE offers two academic programmes, one in Quality, Safety, and Environment and another in Digital Sciences, both offered in 3-year or 5-year programmes. Within the framework of QSE, they anticipate the risks that could affect the safety and health of employees and consumers, transform environmental impact, and optimize management through the deployment of quality policies and tools. These future digital professionals will hold positions as IT project managers, designers and developers of IT and robotics solutions, system and network administrators, website creators, etc. Our training courses combine basic sciences, business knowledge and technical expertise, and offer a wide range of professional situations (case studies, internships and work-study programs) in which students can develop their expertise.