ESDES Lyon Business School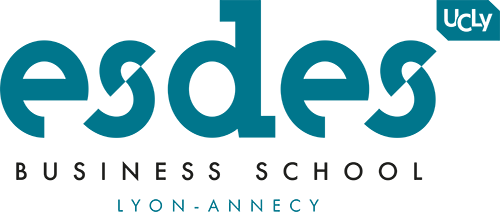 ESDES is the Business School of UCLy (Catholic University of Lyon). The school contributes to the development of a responsible economy supported by its employees, partners, alumni, and students.
Our Business School also meets the highest international academic standards. It is a member of the CGE (Grandes Écoles association) and its Master's in Management (Grande École Programme) is certified by the state as Master's level (Grade de Master) and EFMD accredited, which attests to the quality of its teaching staff and teaching, the high degree of support provided, its international dimension and the measures employed to ensure student success.
ESDES is involved in the international AACSB and EPAS accreditation processes.
ESDES benefits from the resources and facilities of an international university as well as from interchanges between the 6 faculties and 5 professional schools. The result: unique profiles with cross-disciplinary skills, which are highly valued by companies.
The school is located in the heart of the city of Lyon. A city that has become the preferred territory of students and investors, it is among the best ranked for living and working: a fertile breeding ground for numerous opportunities.
In September 2020, ESDES opened its doors in Annecy - the UCLy Alpes Europe campus.