UCLy, serving student from 1875
How it all started
Standing in the Saint-Paul Campus, looking up at its impressive façade and glass wall bathed with light, it's hard to imagine that UCLy's story began just a stone's throw from here, 147 years ago. A 15-minute walk away in the direction of Place Bellecour to be precise, in a modest building at 4 bis Place Saint- Michel (renamed Place Vollon). On 25 November 1875, a handful of students and teachers attended the first class at the city's very first Faculty of Law, which would later give rise to Lyon Catholic University (UCLy).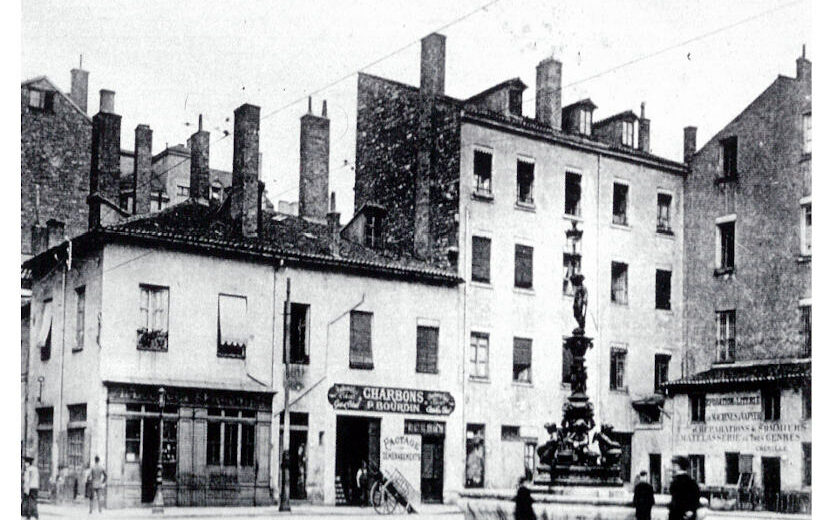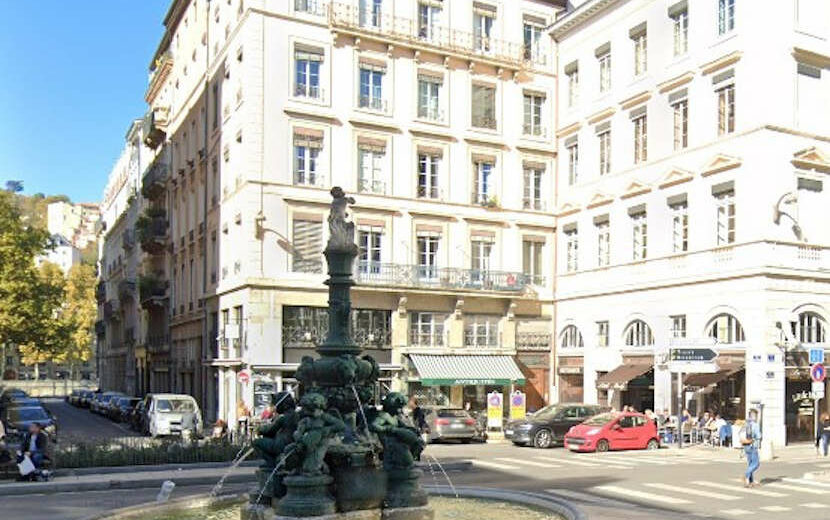 Lyon Catholic University, like its counterparts in Angers, Lille, Paris and Toulouse, was created in the wake of the law of 12 July 1875 on the freedom of higher education, allowing private institutions to be established. As soon as the law was passed, a group of legal experts in Lyon undertook to create a Catholic university under the protection of the bishops of the 25 dioceses in East-Central France.Until then, the government had been reluctant to make Lyon a place of legal learning, for fear of igniting tensions between the rich merchants and poor workers. It had favoured the cities of Valence, Grenoble and Dijon because of their characteristic calm.
At the time, higher education was reserved for an elite. In 1875, barely 1% of a year group took the baccalauréat exam, which was at university level rather than a secondary education qualification, which is what it has been since the end of the first world war. After an Arts baccalaureate, students from Lyon wishing to study law had no choice but to leave the city until the Faculty of Law of Lyon Catholic University, inaugurated on 8 October 1875 - and its state university counterpart - gave them other options.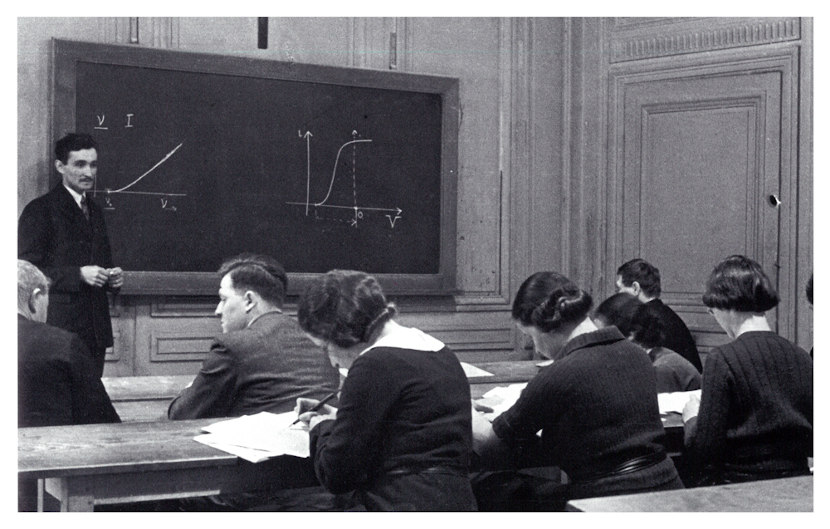 Men with a vision
Lyon Catholic University was founded by a group of Catholic legal experts from Lyon. At their head, member of the French parliament Lucien Brun (1822-1898) got involved in the debate over the freedom of higher education alongside the baron Armand Chaurand, founder of newspaper La Gazette de Lyon, and legal expert and President of the Bar, Paul Brac de La Perrière. In late July 1875, gathered in the salon of Prosper Dugas (banker and correspondent of Pope Pius IX), they made the decision to found a Faculty of Law in Lyon.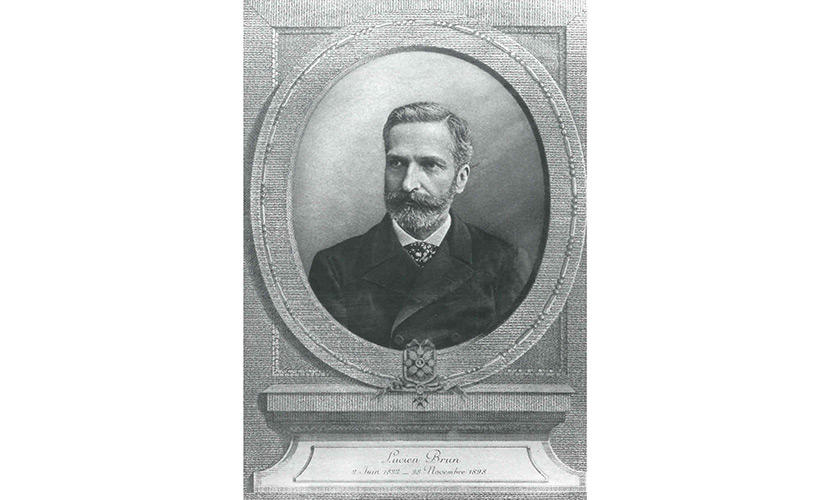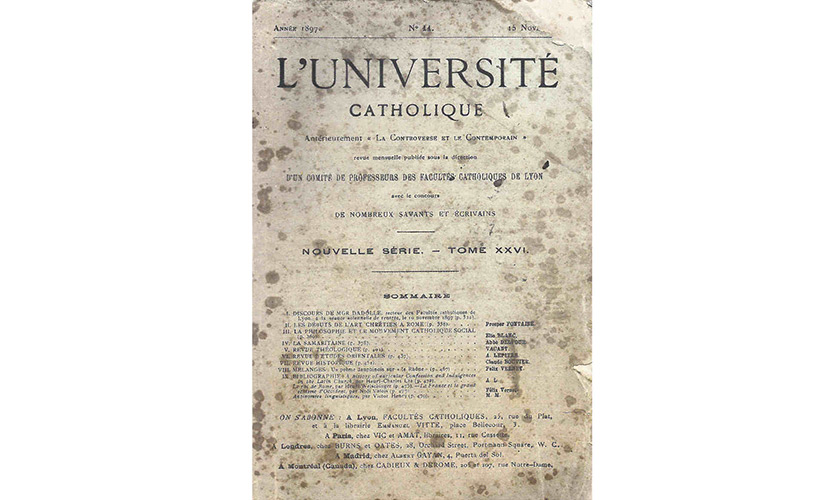 A modest initial set-up, but already at the heart of the city of Lyon
On 24 August 1875, Lucien Brun created an organisation committee for the Catholic Faculty, presided over by Monsignor Thibaudier, auxiliary bishop of Lyon. His first task was to gather the necessary funds for this major project. After a few weeks of effort and support from their personal connections, 150,000 francs in the money of the time were raised to cover the initial expenses, the professors' pay and the rent. The founders quickly set up a first site at 4bis Place Saint-Michel (now Place Antoine Vollon), not far from Place Bellecour. The decoration was basic and at this time, the Faculty of Law premises consisted solely of a staff room, a conference room, a study, a secretarial office and two lecture theatres (one large and one small). It was all ready nonetheless to welcome November's cohort of students. (*) At this time, the baccalaureate exams took place several times a year between March and November.
How many people attended the law class on 25 November 1875? Our records don't say. What we do know is that five years later, in 1880, the Catholic university's student numbers were the same as the state university's (161 law students in each university). Two years later, in 1877, UCLy opened two more faculties: Humanities and Sciences.
Paradoxically, at a time when the anti-clericalism of the 3rd Republic was rapidly growing, the creation of Lyon Catholic University had the additional indirect effect of speeding up the creation of the public university, which followed its lead in December 1875. As soon as the founding fathers of UCLy revealed their plans, the radical local council pressed the government to create their own state faculty, transforming what had been just a School of Law into a public faculty. The government, which had until then been reluctant to encourage too much competition between students in France's second city, eventually made a huge investment in order to catch up and create the Faculty of Law of the public university of Lyon.
1875 - 2021: 147 years of development
With 147 years and a rich, eventful past behind it, and having turned a new page in its story in September 2020 with a new campus, Alpes Europe, opening in Annecy, UCLy is now fully recognised as part of the academic landscape of the Auvergne-Rhône- Alpes region. It is a key player in Lyon today, in continual dialogue with the socio-economic world, the authorities and, of course, the field of higher education and research.
Freedom of education is no longer a fight or a competition. It is well and truly a reality, not only confirmed in the French Constitution of 1958, but also visible on a daily basis through the huge number of partnerships forged over the years with neighbouring universities in Lyon and the surrounding region and around the world.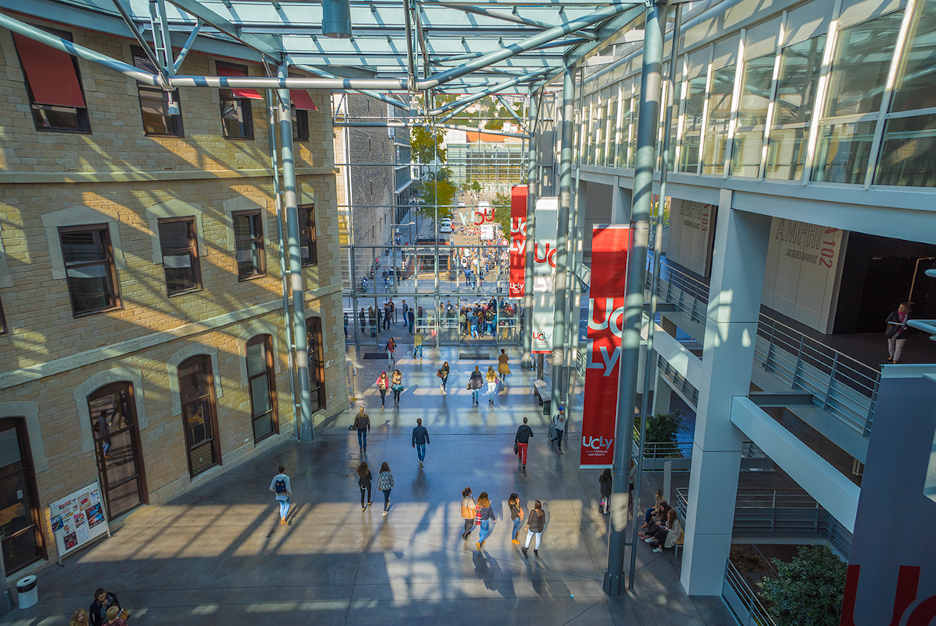 Working for the benefit of society, UCLy plays a full part in the public service mission of the Ministry of Higher Education, Research and Innovation. Its government-granted status as an EESPIG - public interest private higher education institution - is a major symbol of this. UCLy draws on its roots in Catholicism and its values of universality and openness and now has a university community made up of students and staff with a wide variety of philosophical, religious and political backgrounds and beliefs.
At the heart of the approach developed by UCLy is not just professional success, but also personal development and wider learning