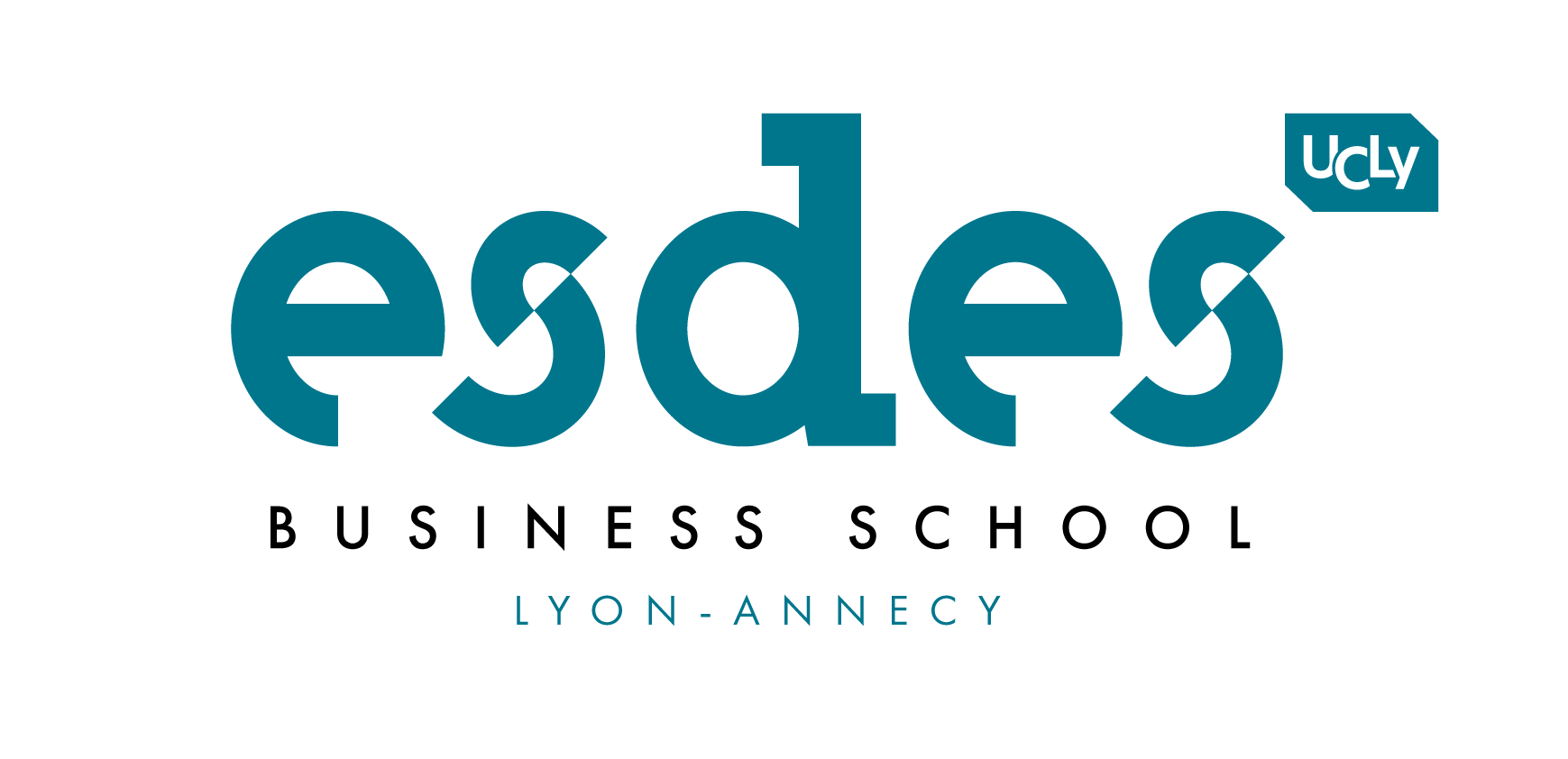 MSc Sustainable Tourism and Event Management
Full-time study
Welcome to the future of Tourism and Event Management!
Are you passionate about preserving our planet while creating unforgettable experiences? Look no further! Our cutting-edge MSc in Sustainable Tourism and Event Management is here to shape the industry leaders of tomorrow, who will revolutionize these industries.
Picture a world where tourism and events not only captivate hearts and minds but also embrace sustainability at every step. In our prestigious program, in the heart of one of France's top tourist destinations, we combine the art of creating extraordinary experiences with a deep commitment to environmental and social responsibility. Get ready to embark on a transformative pedagogical journey that will empower you to make a real difference!
The 13 month program will be based in Esdes Business School's campus in Annecy and students will also benefit from 2 field trips to enhance their learning experience.
MSc in Annecy - France
MSC SUSTAINABLE TOURISM AND EVENT MANAGEMENT
MAKE AN IMPACT IN THE WORLD OF TOURISM AND EVENTS MANAGEMENT
The programme MSc, Master of Science « Sustainable Tourism and Event management » is designed for students seeking manager-level positions in either the tourism or events sector.
The program has been awarded the MSc label from the Conférence des Grandes Ecoles . See more details for Visa.  This certification enables students to extend their student visa in order to work in France for a period of up to 2 years* (*depending on country of origin)

A RESPONSIBLE AND ENGAGED SCHOOL
For the past 30 years, ESDES has been preparing students and professionals, through education and research, to create sustainable value, in order to build a responsible economy in a globalized and digital world. With this commitment, ESDES contributes to the emergence of a responsible economy driven by its employees, partners, alumni and students.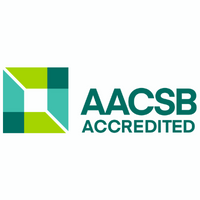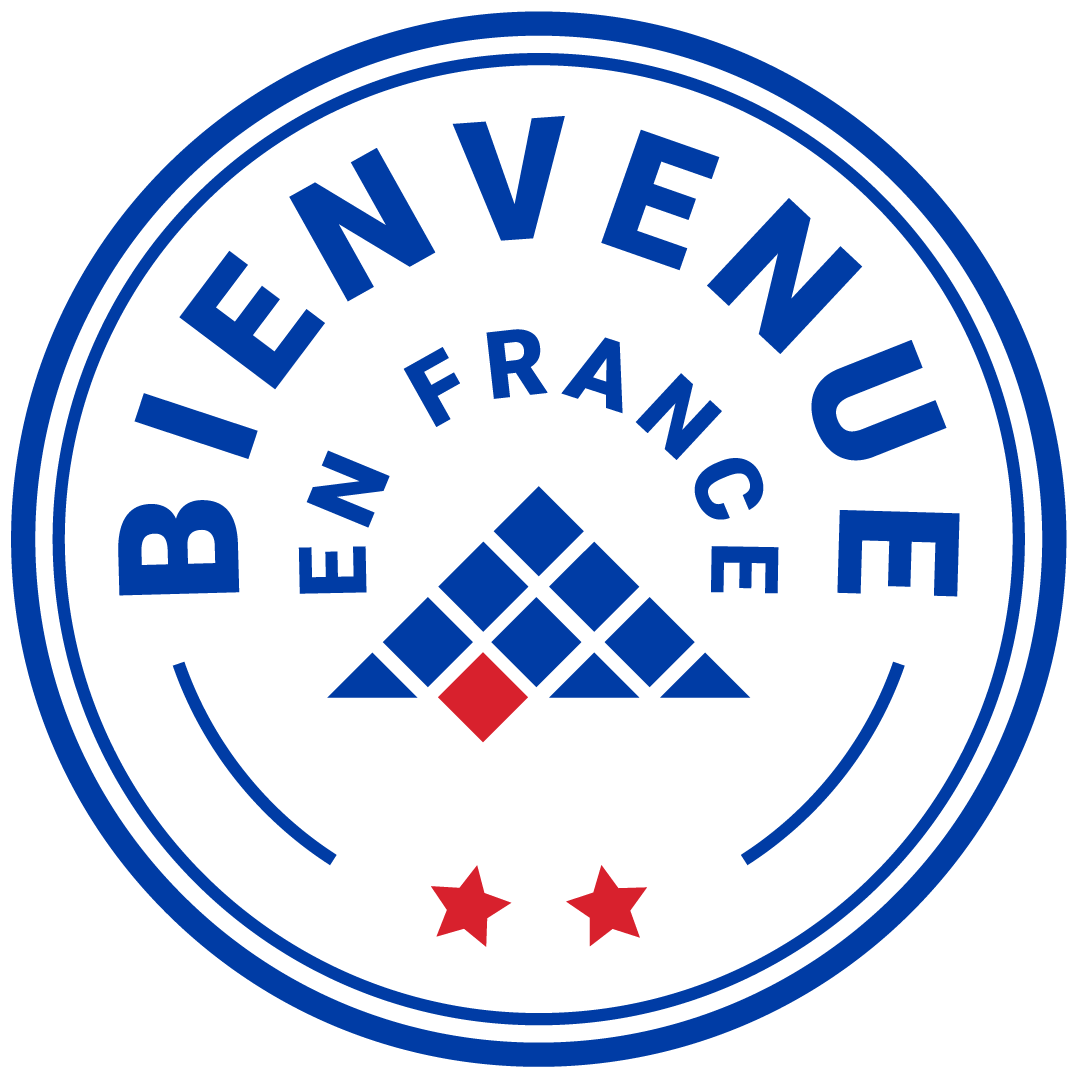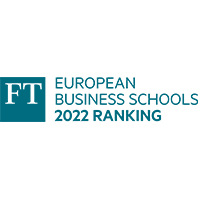 The MSc Sustainable Tourism and Event Management provides strategic visions of ESG focused practises in the Tourism and Event sectors and enables students to generate sustainable solutions, whilst combatting the environmental and societal challenges faced by the tourism and events industries. Students will be thoroughly versed in socio-economic impacts, sustainability based marketing and management along with ideal practices for the planning of deliverables in these sectors.
The 13 month program will be based in ESDES Business School's campus in Annecy and students will also benefit from 2 field trips to enhance their learning experience.
At the end of the course students will have acquired the necessary skills to determine the best impactful initiatives for working in the tourism and event sector.
COURSE OBJECTIVES
Today, tourism structures face new challenges: improving the quality of the tourist package, developing eco-responsible infrastructures and attracting personnel in a sector that is going through both environmental and digital transitions. In additions, today's tourist is looking for a more personalised, unique experience that had less impact on the environment. This is a stakeholder who wants to enjoy their surroundings in the most sustainable manner and become a responsible actor for their journey.
At the end of the program, students will be able to :
Construct a sustainable strategy for both Tourism and Event management
Develop and manage commercial offerings that integrate ESG factors
Manage and optimise a network of suppliers and partners in the hopsitality sector
Ensure a qualitative approach to the management of sustainable destinations and events
Guarantee the conception, delivery and optimisation of sustainable events
Oversee business performance in sustainable destinations
HIGHLIGHTS
1 Unique teaching experience set in one of France's most prestigious tourist destinations
2 Professional workshops are delivered during the program. These workshops are organised and delivered by nationals and European NGOs driving awareness on Waste Management, Climate Change and Digital decarbonisation
3 A 4-Month minimum internship completes the program. During this professional experience, students will be able to implement their newly acquired skills. The internship will provide substance for a final thesis to be written and defended at the end of the program
Career Opportunities
Upon completion of the program, students will be eligible for a host of positions within the tourism and events sectors, such as :
Sustainability Tourist Officer
Regional Tourism outreach Coordinator
Development Associate
Ecotourism Travel Agent
ESG Analyst
Yield Manager
Environmental Ressource Manager
Responsible Event Manager
This program runs from October each year.
The curriculum has been created following the input and guidance from key experts in key industry sectors who have a first hand view of the competencies and knowledge required to ensure sustainable innovation in Sustainable Tourism and Event Management initiatives.
Under the careful instruction of the 'Conference des Grandes Ecoles' programme certification criteria (France's equivalent of the Ivy League in the US or the Russell Group in the UK), this innovative program gives students a visionary learning experience through practitioner and research led teaching.
Our 13 month programme is taught 100% in English and includes a 4 month internship. Students will participate in a local field trip in teaching block 1 and will go to Athens in teaching block 4.
The 4 teaching blocks will take students through the following activities :
Mastering the challenges of sustainable business models, and the transformation of company culture, to develop a more circular approach within the tourism sector;
Participation in the design of integrated and innovative solutions for services and tourist travel packages by adapting material resources and developing the company's intangible resources (employee skills, trust, occupational health, organisational relevance);
Developing cooperation between responsible actors in the tourism value chain around a particular destination, including through the implementation of training for employees and stakeholders.
Leading a complete internal and/or external project team involving all functions to design and implement a sustainable event;
Participation in the creation of value for all stakeholders (internal and external) in destination or event management;
Setting up systems for evaluating the company's activities, particularly cooperation within the sector, and performance indicators based on the satisfaction of customers' needs, on environmental and social impacts and on the territorial impact of a destination resort;
Prospective monitoring of new sustainable economic models for a touristic destination.
Program
Teaching hours

(exams included)

Block 1 : How to develop an innovative strategy for sustainable tourism – 15 ECTS
Culture Heritage in Sustainable Tourism
18
Eco-conception & Design Thinking in Tourism
18
From Linear to Circular Economy in Tourism
30
Territorial Demographics in Nature Preservation
12
Value Chain Management
18
Block 2 : How to Deploy a Sustainable Tourism Strategy – 15 ECTS
Services Marketing
18
Exploring Tourism Landscapes
14
Selling Sustainable Dreams
18
Sustainable Business Models
18
Sustainablity Controlling and Management
18
Choice of 2 Masterclasses : Frugal Innovation, Leadership Skills, Waste Management or Responsible Management
2×18
Block 3 : Creating and Rolling Out Responsible Events – 15 ECTS
Stakeholder & Tools Project Management
18
Legal Aspects of Event Management
12
Sponsoring and Press Relations for Corporate Events
18
B2B Marketing for Event Organisation
18
Big Data Analytics in the Hospitality and Event Industry
18
Block 4 : Control and Optimise a Sustainable Tourist Destination – 15 ECTS
Hotel Quality Management – Operations and Sustainability – Athens
Hotel Strategies – Real Estate and Sustainability – Athens
Sustainable Tourist Behaviour – Athens
Destination Management
Revenue Management Strategies
Risk Management
GO TO ACTION ! A common project will take the students to Athens, Greece, where they will be placed in a professional situation in the 5* Amalia Hotels chain, a major player in sustainable tourism in Greece. A problematic will be defined by the managers of the establishment in collaboration with the educational team and during 10 days the students will take the position of consultants in order to study the theme and to provide a file including an audit, recommendations and a defense in front of the professional and academic jury.
You can discover all the courses by downloading our brochure !
ADMISSION PROCESS
This program runs from October each year.
The candidate must:
• be finishing or have already completed a four year
degree (equivalent to 240 ECTS) in France or abroad
• have at least a B2 level in English (5.5 IELTS]
Applications will be received once all documents are submitted.
Applicants will also be invited to a personal interview online and
in English, as part of admission process.
Applications are evaluated as follows:
| | |
| --- | --- |
| Admission for the MSc's degree | Weighting |
| Application form | 10 |
| English | 3 |
| Personal Interview in English | 7 |
| TOTAL | 20 |
Native English speakers or candidates who have been studying in English for at least two years will be exempt from the English requirement. In this case, applications are evaluated as follows:
| | |
| --- | --- |
| Admission for Master's degree | Weighting |
| Application form | 10 |
| Personal interview in English | 10 |
| TOTAL | 20 |
APPLICATION CHECKLIST
Documents required for your application:
Application file
photocopy of identity document ;
CV + cover letter ;
photocopy of the baccalaureate or equivalent;
any post-baccalaureate diplomas already obtained;
all transcripts of grades obtained during the years of higher education;
proof of English level B2 or English-speaking student or 2 years of courses 100% in English;
application fee.
FEES
You can find the fees on this page 
FLYWIRE, POWERFUL GLOBAL PAYMENT NETWORK
Esdes Business School has partnered with Flywire to accept payments from international students worldwide.
You can easily pay your tuition and fees online: Flywire provides a secure global payment network that simplifies paying your fees from your home country and countries around the world.
Payment options can include bank transfers, credit cards, e-wallets and more, typically in your home currency for most countries.
Available for non E.U international students : Discover more
Scholarship avalaible : click here to get a scholarship
Do you have a question about Esdes? Contact us!
The international recruitment team will answer you as soon as possible
Find out more?

What is sustainable tourism and event Management ?
The tourism sector provides an important source of revenue and employment for many countries worldwide. In France alone, the tourism sector represents 9% of national wealth and more than a million jobs. Up until 2020, tourism enjoyed exponential growth as tourists benefited from the democratisation of global travel and a wide range of hospitality packages on offer.
However, the sector was strongly affected by the COVID-19 pandemic in 2020 and witnessed a severe drop in the number of foreign tourists, a massive reduction in travel and a repositioning of investments.
Sustainable tourism refers to a form of tourism that takes into account the social, economic, and environmental impacts of travel on the destinations visited, and aims to minimize negative impacts while maximizing benefits for local communities, economies, and the environment.
Sustainable tourism seeks to balance the needs and interests of tourists with those of local residents, so that tourism can contribute to the sustainable development of a destination. It involves promoting responsible travel behavior, such as reducing waste and energy consumption, supporting local businesses, and respecting local cultures and traditions.
Sustainable tourism can take many forms, including ecotourism, cultural tourism, adventure tourism, and community-based tourism. Examples of sustainable tourism practices include the use of renewable energy, conservation of natural and cultural resources, and support for local livelihoods and economies.
Overall, sustainable tourism aims to create a positive impact on both the destination and the traveler, by promoting responsible travel practices and ensuring the long-term viability of tourism as a means of economic development.
Why sustainable tourism is important ?
Sustainable tourism is important for several reasons:
Environmental Conservation: Tourism can have significant negative impacts on the natural environment, such as pollution, deforestation, and habitat destruction. Sustainable tourism aims to minimize these impacts by promoting responsible travel practices and supporting the conservation of natural resources.
Economic Development: Tourism can be an important source of income for local communities, particularly in developing countries. Sustainable tourism seeks to ensure that tourism benefits local economies by supporting local businesses, creating jobs, and promoting local cultures and traditions.
Social Responsibility: Tourism can also have negative social impacts, such as displacement of local communities and cultural homogenization. Sustainable tourism promotes social responsibility by ensuring that tourism development is carried out in consultation with local communities and respects their rights and traditions.
Climate Change: The tourism industry is a significant contributor to greenhouse gas emissions, which contribute to climate change. Sustainable tourism seeks to reduce the carbon footprint of tourism by promoting energy efficiency, renewable energy, and sustainable transportation.
Reputation: Increasingly, consumers are seeking out sustainable travel options and are willing to pay a premium for responsible and sustainable tourism experiences. Businesses that adopt sustainable tourism practices can enhance their reputation, attract environmentally and socially conscious travelers, and benefit financially.
Overall, sustainable tourism is important because it promotes responsible and sustainable tourism practices that benefit the environment, local communities, and the tourism industry itself.
What are the opportunities after an MSC in sustainable tourism and event management? 
An MSC in sustainable tourism and event management can lead to a variety of career opportunities in the sustainable tourism and event management sectors. Here are some examples:
Sustainable Tourism Development: Graduates may work in roles such as tourism planners, consultants, or project managers, focusing on developing sustainable tourism strategies for destinations.
Ecotourism and Adventure Tourism: Graduates may work in the growing field of ecotourism or adventure tourism, designing and implementing sustainable and responsible travel experiences.
Events Management: Graduates may work in events management, organizing sustainable events that minimize waste and promote environmental and social responsibility.
Hospitality and Hotel Management: Graduates may work in sustainable hospitality and hotel management, developing sustainable and eco-friendly practices and operations.
Corporate Social Responsibility: Graduates may work in corporate social responsibility (CSR), advising companies on sustainable tourism and event management practices, and designing and implementing CSR initiatives.
Environmental Conservation: Graduates may work in environmental conservation organizations, promoting sustainable tourism practices that protect the natural environment and wildlife.
Research and Academia: Graduates may pursue further studies or research in sustainable tourism and event management, or work as academics, teaching and conducting research in the field.
Overall, an MSC in sustainable tourism and event management can provide a solid foundation for a career in a growing field with many exciting and rewarding opportunities.
Why study sustainable tourism and event management at Esdes Business School in Annecy?
Esdes offers students the possibility to study an MSc in Sustainable Tourism and Event management on its prestigious campus in Annecy, conveniently located near the French Alps.  This is a strategic and pertinent choice for the school as it allows students to integrate a study program in the heart of a touristic region that is directly facing the challenges that climate change has imposed.  The economic model for the Alps is based on snow.  However, the ski seasons are witnessing shorter seasons and many smaller resorts are forced to open later in the season and close earlier due to the lack of snow. Resorts are therefore turning to new initiatives in tourism that bring to the fore the natural beauty of this region all year round, allowing tourists to enjoy new activities and environments, whilst reducing the carbon footprints of the sector.
ESDES has therefore prioritised its collaboration with a number of key stakeholders in the region to enable students to benefit from a hands-on professional approach and allow them to develop a qualified and relevant network. The combination of practitioner led and research led teaching also allows students to discover the challenges that the tourism sector faces and as well as the key concepts related to sustainable tourism and event management. This will help students to:
Optimise natural resources which are strategic to sustainable tourism and responsible event management
Respect socio-cultural authenticity of host communities and contribute to intercultural tolerance
Guarantee economic returns from tourism and event management, whilst offering all stakeholders socio-economic benefits which are fairly distributed, with job opportunities and sustainable incomes for host communities and other hospitality organisations, as well as contribute to the reduction in poverty
Key information about Tourism
81% of travellers believe that sustainable travel is important worldwide
The ecotourism industry worldwide is forecast to reach 333.8 billion U.S. dollars in 2027
More than 8 in 10 people are looking to reduce waste in future leisure trips
Our other trainings