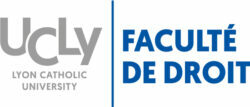 LL.M. in International Business Law (Master 1)
Full-time study
Law
LL.M. in International Business Law offers three alternative tracks. The master 1 programs are delivered through lectures, presentations and seminars during each semester.
This English taught program is open to law graduates wishing to develop a career in international business law. This program is intensive and fast paced bringing the students on a high growth learning experience throughout the 10 months of its duration.
Learn more about
LL.M. in International Business Law (Master 1)
Objectives
This program will introduce students to core topics in international business law and develop their knowledge and understanding of core issues through a combination of exams, individual assignments and teamwork exercises. It covers, International Business Law, International Contract Law, International Trade Law, Private International Law, European and Comparative Competition Law, Ethics in International Business Law, Corporate Governance and dispute resolution. Students will benefit from lectures, presentations and seminars during the program.
Students of the LL.M. in International Business Law enrolled on a double degree track can receive a dual degree delivered by UCLy & National University of Ireland Maynooth (Ireland) or UCLy & the City Law School, University of London (United Kingdom).
Graduates can further their legal education by gaining an understanding of specifics areas of international business law. Graduates will develop useful skills in legal research, reasoning, drafting, advocacy and teamwork skills. These skills are highly sought after by employers.
Tracks
The LL.M. in International Business Law is a French Master 1 degree in partnership with state university Lyon 2. It offers 3 alternative tracks:
Lyon track : Two semesters in Lyon (from September to May). Successful students will be awarded an LL.M. of International Business Law (French official Master 1 degree) and a LL.M. degree from Lyon Catholic University

.
Maynooth track (dual diploma) : One semester in Lyon (from September to December) and one semester in Ireland, at our partner University, Maynooth (from January to May). Students will attend classes at UCLy and Maynooth University of Ireland. Successful students will be awarded the LL.M. of International Business Law (French official Master 1 degree) and a Master of Laws (LL.M.) by Maynooth University

.
London track (dual diploma) : Two trimesters in London at City University School of Law (September-December & January-March), and one trimester in Lyon (April-September). Students will attend classes at UCLy and City University London will . Successful students will be awarded the LL.M. of International Business Law (French official Master 1 degree) and a Master of laws (LL.M.) by City University of London.
Entry requirements
Applicants are required to have an undergraduate degree in law (a French licence, an LL.B. or equivalent). The Admission Committee will examine your background and relevant professional experience if any on a case-by-case basis. The Admission Committee will consider applications with other types of diplomas on a case-by-case basis.
English language requirements: International students should have the appropriate level of English proficiency.
Students should have a minimum IELTS Score of 6.5, a minimum TOEFL IBT score of 90 or CAE score of 58. The Admission Committee may consider any experience establishing the command of the English Language.
Important information for the London Track: City Law School requires that students meet the City Law School language requirements: IELTS Score of 7 (with at least 6 in every item). This requirement does not apply if you are a native English speaker and/or if you have completed your undergraduate studies in Australia, Canada, Ireland, New Zealand, USA and UK.
You do not need to speak French to come to UCLy! There are no particular requirements regarding French language. Classes are taught entirely in English.
Application
Your application is reviewed by the Admissions Committee. A formal decision will be sent to you by the Faculty or Department. If you are admitted you will receive an enrolment letter from the Law Faculty containing information on the steps you need to take to your student housing, take care of immigration formalities (if applicable) and arrange student registration.
UCLy students, do not use the link below, please contact us at: llm@univ-catholyon.fr
Students (foreign and French) who reside in France or in UE: applications from March 2024 with the platform Mon Master
Foreign students who do not reside in France or UE
ONLINE APPLICATION (ending of the application on 20th of May)
Should you encounter any difficulty, please contact us at : llm@univ-catholyon.fr.
In case of technical issues please download this FORM
Documents for application
A cover letter in English,
A Curriculum-Vitae in English,
A copy of your diplomas and transcripts in English, (and an English translation if necessary)
A copy of your passport
A copy of the English language certificate where applicable (if you are not a native speaker),
Two letters of reference in English (academic or professional reference as the case may be), and any other document you might find relevant.
Conferences
Students attend international conferences on a variety of topics:
Students can also attend conferences given by visiting scholars and practitioners on a variety of topics (i.e. EU Legislation on Data Protection, European Union, Digitalization and the law, Common law etc…).
Mentoring
Our students benefit from a mentoring system. Our staff will also help you with your administrative papers and provide you with guidance for your internship search.
International Mooting Competition
UCLy students have participated to various Mooting Competition (i.e. ELSA Moot, Willem C. Vis International Commercial Arbitration Moot, Foreign Direct Investment International Arbitration Moot) and ICC Commercial Mediation Moot Competition.
French classes
Students can study French while studying at UCLy. French classes as a foreign language courses are proposed free of charge.
Accommodation for our students
Our accommodation department will help you in finding a suitable accommodation for your stay in Lyon, Depending on the kind of accommodation you are looking for and your budget (ideal rent etc…), our accommodation department can also help you with your research and the renting process. See our Accommodation departmartment webpage
Members of our accommodation department can help you throughout the process in several languages. They speak French, English, Spanish or Italian. You can contact them by email (service.logement@univ-catholyon.fr)
Visiting
Study visits are an integral part of the program. In recent years, students visited the WTO and WIPO on study visits.
Extra-Curricular activities for students
Lyon truly is great, regardless of what anyone likes to do. There are plenty of opportunities for outdoor activities such as skiing, fishing, climbing or taking leisure nature walks.
There are many restaurants proposing a wide spectrum of food specialties (French, Italian, Thai, Japanese, Indian etc…). You will even find a few new Michelin stars if you are a gourmet, several parks in the city, museums, theaters and ruins. If you are looking for original options, these include an ostrich farm, visiting the wineries where typical wines are produced (Bourgogne wines, Cotes du Rhone wines) or visiting the museum of dolls.
Our students usually take advantage of the central location of Lyon. Students travel to nearby locations for example: skiing resorts (Chamonix, Méribel, les 2 Alpes, Alpe Huez etc…); Lake Miribel offers a great swimming beach in summer, there are hiking and trekking site in the region, and a particle accelerator near Geneva that nerds can visit by asking a permit from the government. Switzerland and Italy are a bus ride away for less than 10 euros, and for 15 euros or so, Belgium, Paris, Spain or Greece. You can fly to European cities and other regions from Lyon airport
Enrique from Venezuela (Promotion 2017-2018) highly recommends the Light Festival, which takes place every year on 8th December.
Julie from France (Promotion 2017-2018) suggests cultural visits in Lyon, which is a former Roman city, famous for its silk trade and a strong cultural heritage. She enjoyed travelling to other cities or other countries.
Some general tourist promotion links:
lyon-france
visiterlyon
Examples of specific clubs/activities:
lyonkayak
peche69
tripadvisor
Targeted skills
The program is designed for students aiming at international trade, customs, and investment positions in companies, law-firms and international organizations. Students aiming at qualifying as lawyers and working as in-house lawyers would benefit from this knowledge. This LL.M. is designed to meet the need of companies which do business/trade at international level and invest abroad.
Career opportunities
Recent graduates have joined law firms (either for internships or job opportunities) or international organizations.
This LL.M. in International Business Law will give you an added value to your curriculum vitae. You will have contacts with practitioners and experts from international organizations and prestigious law firms in several jurisdictions. You will also develop a valuable network with other students coming from various parts of the world.
Study visits are an integral part of the program. In recent years, students visited the WTO and WIPO on study visits.
Tuition fee
For the Lyon Track (full year in Lyon):
Home/European Economic Area Students: 9 500 EUR
Non-European Economic Area Students: 11 000 EUR
For the dual program between Lyon and City University London :
All Students: 20 500 EUR
For the double degree program between Lyon and Maynooth University:
Home/European Economic Area Students: 9 500 EUR
Non-European Economic Area Students: 14 500 EUR
Admisnitrative fees: the administrative fees may change every year. The administrative fees for the 2021-2022 academic year were: 556 EUR (443 EUR State Exam registration and 113 EUR University fees).
Changes may occur in the above information.
Administrative contacts
Dr. Cécile PELLEGRINI
LL.M. Programs Director
Delphine VINEGLA 
LL.M. Programs Coordinator
Law School
Lyon Catholic University
Master in International Business Law
10, place des Archives
69288 Lyon Cedex 2
France
If you have any questions about our program, do not hesitate to fill in the form below.
3 different tracks
Lyon track
London track
Maynooth track
Students' words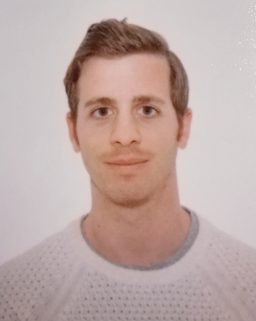 Aurelio
Cultural diversity is the most fascinating value of the programme where students have the opportunity to learn from the experience of their colleagues'. Everyone brings a different personal and professional knowledge in class' thus creating a genuine international environment.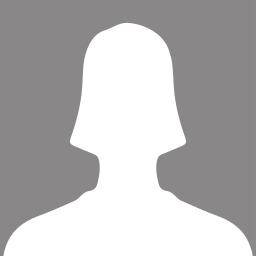 Lou
I wanted to specialize in business law, to understand how exchanges take place in the world and in which framework. The subjects in the master's program allow me to orient my learning within this framework.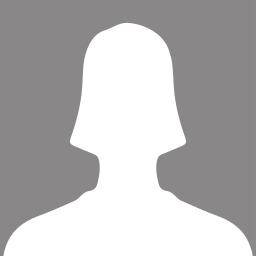 Elsa
We are offered many opportunities such as workshops and courses given by highly qualified teachers. From an international point of view, this degree has met all my expectations
See more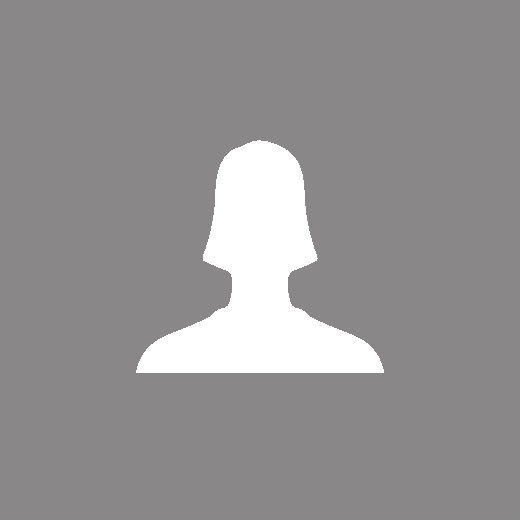 Julie
Julie says that 'in an ever-changing global economic landscape, mastering international law in English is a prerequisite' to practice as an international lawyer. She went on to study for the Master 2 in International Trade & Investment Law – St John's Track. She says that 'through these programs, I completed several diplomas in several countries. The master 2 offers to be part of the New York Legal community through acquiring the New York bar qualification. The New York bar reputation is unquestionable.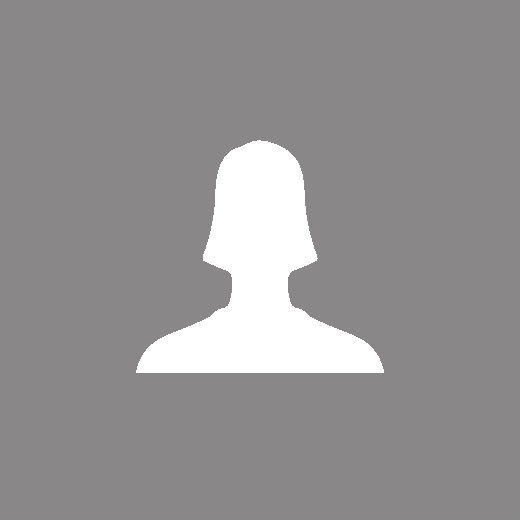 Gilbert
Gilbert chose this program 'because of the necessity in my professional activity as a public affairs consultant'. Gilbert works as an accredited consultant lobbyist to the French and European Parliaments.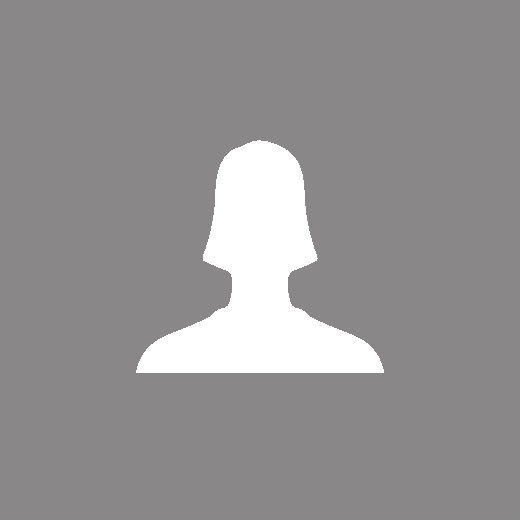 Emer
"The LLM in International Business Law was a wonderful opportunity not only to receive a dual qualification but also to experience the wonders of studying abroad. It opened my mind and allowed me to mature and grow as a person, and intellectually. I did not have a strong base in the French language, but this was not a problem. The lectures were in English and the university provided classes in French of all levels. Rent was extremely reasonable in Lyon and the French Government provide rent assistance to all students studying in France. This LLM not only prepares you on an intellectual level, but also allows you to travel and experience different cultures, and have fun at the same time."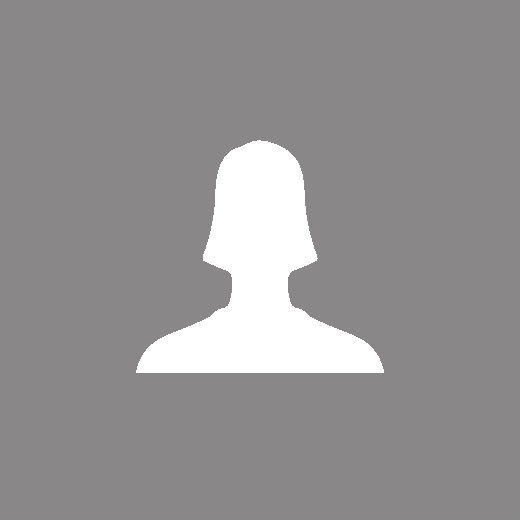 Luc
Luc attended this program because he intends to become 'an international lawyer in England and this program is focused in international business law. Since I come from Togo, I can speak French, so doing this program in English is a first step towards going to work and live in England'. He went on to study for a Master 2.
Discover the
program


detailed
First semester (September to December) in Lyon
Private International Law
European and Comparative Competition Law
30 ECTS
Second semester (January to May) in Lyon
International and European Intellectual Property Law
International Company Law
International Contract Law Seminar and Workshop
30 ECTS
First and second trimesters (September to March) in London
Third trimester (April to June) in Lyon
International and European Intellectual Property Law
International Company Law
International Contract Law Seminar and Workshop
30 ECTS
First semester (September to December) in Lyon
Private International Law
European and Comparative Competition Law
30 ECTS
Second semester (January to May) in Maynooth
Islamic Finance Law (compulsory)
Public Procurement Law (elective)
Economic, Social and Cultural Rights (elective)
EU External Relations Law and Policy (elective)
Advocacy (elective)
Dissertation (compulsory)
Public Procurement Law (elective)
30 ECTS
Our other trainings