The Faculty of Law of UCLy is delighted to announce that Helionor de ANZIZU, of Center for International Environmental Law, will deliver an online lecture to the Faculty of Law students. During this lecture she will cover the topics below:
Environmental and human rights issues in international investment law
Plastic pollution at the international level and negotiations at WTO level
The lecture will be held on Wednesday, 16 November 2022 at 6:30 PM.
About Helionor de ANZIZU
Helionor de Anzizu is an Attorney qualified in Paris, working at the Center for International Environmental Law (CIEL). At CIEL, Helionor works on environmental issues in the context of international trade and investment law and in particular regarding plastic pollution, fossil fuels, human rights violations, climate change and remedies for affected communities.
In this context, she works on the trade angle of the plastics treaty negotiations; participates in environmental discussions at the WTO; works on the risks presented by investor-State arbitration in the context of climate change; and supports other organisations and affected communities in the context of investment arbitration proceedings.
She holds an LL.B in Law and two Masters degrees, one in International Business Law from the University of Paris and another in Alternative Dispute Resolution from the University Pompeu Fabra in Barcelona. She is currently pursuing a double PhD in International Law with Sorbonne University in Paris and at the University of Geneva.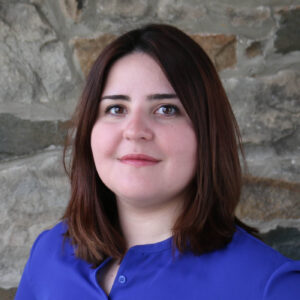 Discover the website of the CIEL