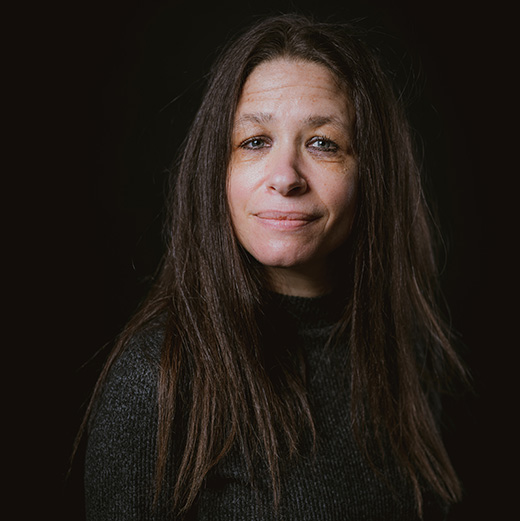 Céline Borg
Professor
4. Education, People and Support
cborg@univ-catholyon.fr
Campus Lyon - Saint Paul
10 Place des archives 69002 Lyon
Function
Neuropsychologist CHU de Saint-Étienne Hôpital Nord
Research areas
Neuropsychology
Teaching areas
Psychology
Presentation
Professor in neuropsychology
at the Catholic University of Lyon (UCly).
Permanent associate researcher since 1/09/2021
at the Laboratory of Psychology and NeuroCognition (UMR CNRS 5105) - University of Grenoble Alpes.
HDR (2014), Professional Master obtained at the University of Savoie in Chambéry (2005), Phd in cognitive psychology obtained in the Laboratory for the Study of Cognitive Mechanisms, EA 3082, at Lumière Lyon 2 University (2001). Research grant from the Ministry of Education and Research (1999-2000).
Teacher-researcher at UCLy since 2005
; Pedagogical coordination of teaching in Cognitive psychology/Neuropsychology/Neurosciences/Statistics and Cognitive development.
Neuropsychologist since 2006
at the CMRR CHU NORD of St-Etienne with consultation and research missions. The CMRR of neuropsychology was one of the first ten created in France by the Alzheimer's plans in 2002.
Director
of the first Master in "clinical psychology of children and adolescents" hosted at the Department of psychology (UCLy) between 2012 and 2015.
Temporary Lecturer and Research Assistant
–Section 66 – at the University of Reims (2000-2002). Research coordinator at the CNRS physiology of perception and action laboratory headed by A. Berthoz in 2003.
Research activities
on cognition, emotion and pain in neurological pathologies and chronic pain. The favorite topics are memory and its deficits, as well as the regulation of emotion in patients with neurodegenerative diseases and chronic pain.
Several studies are carried in collaboration with different research teams in France and Canada.
The attraction to neuropsychology is threefold. It responds first of all to a very strong appetite for the clinic, observation, experimentation and listening to patients. It allows to arise major questions concerning human cognitive functioning with a gateway to the field of Neurosciences and Cognitive Sciences. Finally, it does not definitively cut us off from a certain literary fiber and a clinic that seems to me to be an enrichment or a complementarity to scientific rigor.
Keywords : 
Neuropsychology ; Cognition ; Emotion ; Pain
Articles

Articles in peer-reviewed journals

Communications (conferences, seminars, study days)

BORG, Céline (2019). «La mémoire de la douleur aiguë chez les anciens brûlés : exploration en IRMf». 26èmes journées Pediadol : La douleur de l'enfant, Quelles réponses ? Paris, December 2019, France.
BORG, Céline (2019). «Les voyageurs sans bagage». Colloque "La psychologie à l'épreuve du sens", GIRP, UCLy, February 2019, Lyon, France.
BORG, Céline (2018). «Comment les patients atteints de maladie d'Alzheimer imaginent leur douleur ? ». Journées scientifiques de la Fédération des Centres Mémoire, September 2018, Lyon, France.
BORG, Céline (2018). «La conscience corporelle dans l'algodystrophie: Le cas des sensations spontanées». 59ème congrès annuel de la Société Française de Psychologie, September 2018, Reims, France.
BORG, Céline (2018). «Contrat de parentalité dans la démence». Colloque "Les enjeux de la parentalité à la marge", UCLy, February 2018, Lyon, France.
BORG, Céline (2015). «Memory of pain in adult-hood: reappearance of painful events of childhood». European Club for Pediatric Burn Workshop 2015, June 2015, Lyon, France.
BORG, Céline (2015). «Mémoire de soi, mémoire du monde: une séparation des mémoires à tous les âges». 18èmes Journées PNG « Psychiatrie Neurologie Gériatrie » April 2015, Poitiers, France.
BORG, Céline, DENIZEAU, Laurent (2015). «Qu'est-ce que la douleur nous apprend au sujet de la mémoire de soi ? Etude de cas, regard neuroscientifique et réflexion anthropologique». Colloque international «Re-member» -Récit de soi, mémoire et identité, Universités Paris Ouest Nanterre La Défense et Paris I Panthéon Sorbonne, April 2015, Paris, France.
Scientific collaborations

Participation in other research projects

2017 - 2018, Project coordinator : Acute pain memory in burn patients: fMRI exploration, APICIL_Mémoire_Douleur, led by CHU de Saint-Étienne Hôpital Nord
Since 2017, Project coordinator : La perception du corps dans le syndrome douloureux régional complexe, Société Française d'Evaluation et de Traitement de la Douleur
Since 2016, Project coordinator : Douleur dans la maladie d'Alzheimer, Société Française d'Etude et Traitement de la Douleur
Since 2011, Project coordinator : La perception de l'intensité de la douleur dans la sclérose en plaques et la fibromyalgie, Société Française d'Etude et Traitement de la Douleur

Associate member of research networks / laboratories

Since 2021, Associate researcher LPNC, LPNC - Laboratoire de Psychologie et NeuroCognition (UMR 5105), France
2013 - 2017, Associate researcher EMC Laboratory, Université Lumière Lyon 2, France

Direction of dissertations / theses / HDR

Thesis co-director : J. LABOURE, La perception de la douleur dans la maladie d'Alzheimer, PhD thesis, started in 2019
Thesis co-director : F. GAUBERT, Déficit de la prise de décision chez des patients atteints de la maladie d'Alzheimer : les fonctions impliquées et leur conséquence au quotidien., PhD thesis, started in 2018
Thesis co-director, Le rôle de l'émotion dans un processus de conception sensorielle, PhD thesis, 2017 - 2020

Stays in foreign laboratories

01/03/2019 - 08/03/2019, Invitation, Valencia Catholic University Saint Vincent Martyr, Spain
01/04/2015 - 08/04/2015, Invitation, Valencia Catholic University Saint Vincent Martyr, Spain
01/04/2010 - 07/04/2010, Invitation, Université de Montréal, Canada
Academic background

2014 HDR, Université Lumière Lyon 2, France
2005 Master in Psychology, Université Savoie Mont Blanc (USMB), France
2001 PhD in Psychology, Les biais cognitifs générés par une humeur anxieuse, Université Lumière Lyon 2, France

Other certifications & qualifications

2020 Basis of psychopathology, OYA Formation, France
2019 The therapeutic alliance based on attachment (module 1 and 2), OYA Formation, France
2018 Emotional Freedom Technics (levels 1 et 2), OYA Formation, France
2017 ENGLISH, Lyon Catholic University, France

Prizes & distinctions

1997 - 2000 Allocataire de recherche MENRT, Ministère de l'Enseignement Supérieur, de la Recherche et de l'Innovation (MESRI), France

Educational responsibilities and professional experiences

2012 - 2015 Pedagogical Director, Department of Psychology - Master's Degree in Clinical Child and Adolescent Psychology, Lyon Catholic University, France
Since 2012 Teaching Assistant, Ecole Nationale d'Ingénieurs de St-Etienne (ENISE), France
Since 2006 Neuropsychologist, CHU de Saint-Étienne Hôpital Nord, France
Since 2005 Professor, Department of Psychology - Human and Social Sciences, Lyon Catholic University, France

Teachings

Since 2012 Neurosciences et ingénierie, Ecole Nationale d'Ingénieurs de St-Etienne (ENISE), France
Since 2011 Neuropsychologie, Université Lumière Lyon 2, France
Since 2005 Neurosciences, Lyon Catholic University, France
Since 2005 Psychologie cognitive du développement, Lyon Catholic University, France
Since 2005 Psychologie cognitive, Lyon Catholic University, France
Since 2005 Statistiques appliquées en psychologie, Lyon Catholic University, France

Languages