The word vulnerability can refer to a wide range of situations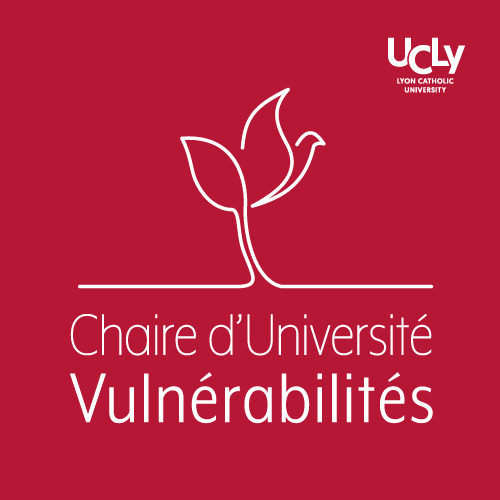 The concept of "vulnerability" is used fairly often these days to describe the state of contemporary societies. This word can refer to a wide range of different situations: the ecological vulnerability of our planet due to climate change accelerating and casting uncertainty on the future of humanity; the vulnerability of democracies faced with a crisis of representation and the challenge of demagoguery; the vulnerability of a world at peace, threatened by rivalries of all kinds and the risk of wars and various confrontations; the vulnerability of IT systems threatened by hacking attempts, and so on.
This awareness of the vulnerability of human beings and societies is certainly not new. Being finite and fragile is part of what it means to be human, and we have a history of cultural, philosophical and religious traditions that have long tried to interpret and comprehend this precariousness of the human condition. However, the current age is marked by the emergence of systemic challenges that threaten not only individual existences, but, on a larger scale, the whole of humankind.
A new research group created at the initiative of UCLy inaugurated in autumn 2021

It will lead an in-depth investigation calling on a diverse range of skills and experiences to enable it to explain the implications of the vulnerability of human life, a vulnerability that everyone is now aware of.
The Vulnerability Research Group will combine fundamental and multi-disciplinary research on the one hand, and a practical approach on the other, in relation to the socio-economic, political and environmental aspects of vulnerability. It will connect academics of different backgrounds with players in the world of business, the economic and socio-political worlds and the Catholic Church.
Its purpose is twofold:
to establish the concept of vulnerability in all its forms;
to examine these vulnerabilities 'in context', combining different fields of knowledge, skills and experiences, thereby tackling contemporary issues while drawing on the cultural traditions we have inherited.
This group will be led scientifically by Dr Chiara Pesaresi, lecturer and researcher at UCLy's Philosophy Department, and jointly chaired by Élisabeth Ayrault, CEO of CNR energy company, and Guy Sidos, CEO of the company Vicat.

It will be made up of two committees:
a steering committee which, led by the Rector of UCLy, includes major figures from the worlds of politics, business, healthcare and the Catholic Church, and will have the role of guiding the group's strategies;
a scientific committee bringing together nine research-active teaching staff from different disciplines, from UCLy and also other research institutions. It will pursue the group's lines of research and present the findings at scientific events.
Scientific Council of the Vulnerability Research group
Dr Chiara PESARESI is the Scientific Director of the Vulnerability Research Group.