You are lost in the maze of administrative procedures ?
You would like to discover Lyon, French culture, gastronomy… ?
You are looking for a job or you want to get involved in associations ?
The International Student Desk [ISD] team is here to help, support and advise you throughout the year for an easy integration.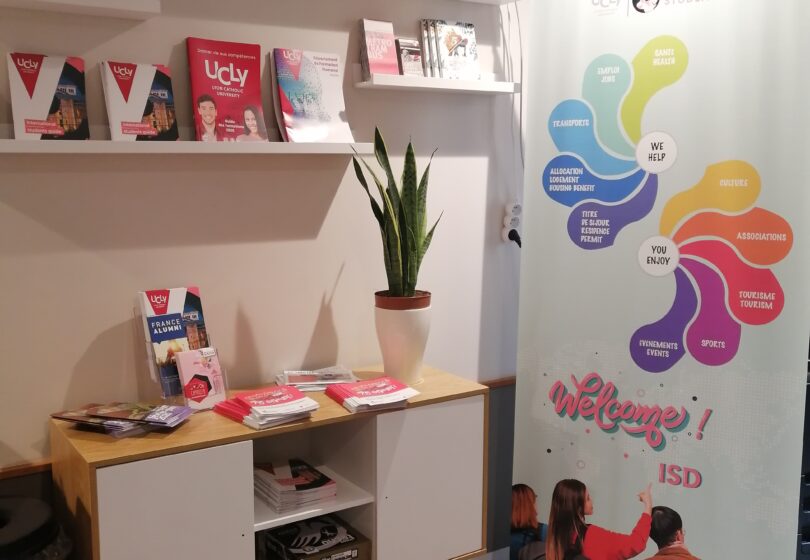 Do not hesitate to contact us or come to our office, we can help you with :
• Administrative procedures: residence permit, housing benefit (CAF), social security (CPAM)
• Daily life: transports, tourism information, events, culture, hobbies, associative life…
• Job: information about applications and job search (Offers of Internships and jobs are posted on the Facebook page « International Students of UCLY: Pôle International »)
Caution: For questions about admissions, registrations (fees), classes, transcripts of records, please contact the relevant institute/department/faculty.
For questions about your accommodation, please contact our Accommodation Office : sl@univ-catholyon.fr