Host families accommodation
Suitable for students who want to improve their French language skills and share in the daily life of a family.
• Students can improve and consolidate their French language skills by conversing with their families, relatives and familiarizing with accents and intonations.
• Students can develop lasting friendship with French people. Families usually help, advise them during their studies at UCL and keep in touch after departure.
This option includes half-board.
Half-board during the week :650€
Half-board during the week and full board at weekends: 690€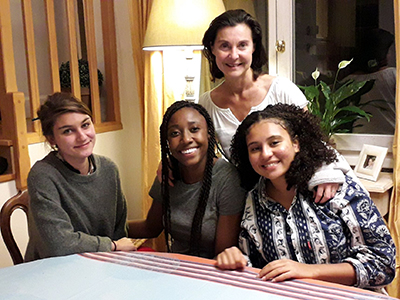 Temporary accommodation
These youth hostels may be useful for students who look for temporary accommodation on arrival.
COLIVYS : Discover coliving, the new way of sharing
Enjoy fully equipped, very comfortable temporary collective accommodation with hotel-like services !
The main asset of this type of cohabitation is that there is no need for a rental file. The validation of your rental can be done in a few clicks.
Colivys offer is personalized and flexible, offering several service packages depending on your budget and needs.
These are undeniable advantages for students who are in transition between two accommodations, waiting for a new home, on an internship or on a work-study program.
Are you convinced by this formula? Log in here Colivys offers a different way of sharing a flat
At the time of payment, you will benefit from a reduction on the booking fees by inserting this code : "UCLY250"