Publications at the heart of science
Scientific publications are at the heart of the researcher's work. Depending on the discipline, they can take various forms: articles in scientific journals, books, conference proceedings, chapters, etc.
While scientific articles are the norm and are becoming increasingly important in the Life Sciences and in certain Humanities and Social Sciences disciplines, monographs remain a reference in the humanities in terms of knowledge production.
These publications allow researchers to present and share the latest results of their research with their disciplinary community. Some of them are also vectors for the dissemination of research in society.
Book chapter
ARMAND, Fabio (2022). «Narrative folklore of Khyah from Tantra to popular beliefs. Supernatural experiences at the margins among Newar communities in the Kathmandu Valley». In : Andrea Acri et Paolo E. Rosati (dir.), Tantra, Magic, and Vernacular Religions in Monsoon Asia. Texts, Practices, and Practitioners from the Margins. Londres : Routledge, 137-153. URL/DOI :
Read more
Article in peer-reviewed journal
YAGHTIN, Shahrzad (2022). «B2B digital content marketing in uncertain situations: a systematic review». Journal of Business & Industrial Marketing, 37, 9, 1852-1866. URL/DOI :
Read more
Book chapter
ARMAND, Fabio, CATHIARD, Marie-Agnès, ABRY, Christian (2022). «De la neurogénération des ontologies sur-intuitive du patrimoine de l'Humanité: dans les phases de disconnexion de connectomes pariétaux du corps». In : Jean-Jacques Wunenburger (dir.), Imaginaire et neurosciences. Héritages et actualisations de l'oeuvre de Gilbert Durand. Paris : Hermann, 281-310.
Article in peer-reviewed journal
BOUVIER MÜH, Christine (2022). «Du transfert et de ce qui avec lui pourrait faire acte». Transfert et transmission aujourd'hui, Feuillets psychanalytiques, N°8, pp. 91-100.
Article in peer-reviewed journal
ROBERT, Marie Hélène (2022). «Parler de générosité dans la mission contemporaine». Warszawskie studia teologiczne, Warsaw Theological Studies, 35, 1, 166-177. URL/DOI :
Read more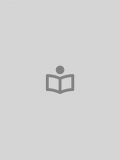 Monograph
MECKING, Volker (2022). Letres des ysles et terres nouvellement trouvées par les Portugalois (Toulouse 1537) : Lexikalisches zur fiktiven Reiseliteratur der beginnenden französischen Vorklassik (1500-1650). Munich : GRIN, 135 p.
Book chapter
BLANQUET, Brigitte (2022). «La psychothérapie d'orientation psychanalytique à domicile: enjeux et perspectives». In : Vincent Di Rocco et Johann Jung (dir.), Manuel des dispositifs cliniques aux limites. Paris : Dunod, 271-282.
Review article
BRUN, Claire, EXBRAYAT, Jean-Marie (2022). «The effects of sounds and music on cells and organisms:- a promising and developing area of research». Athens Journal of Sciences, 9, 3, 157-176. URL/DOI :
Read more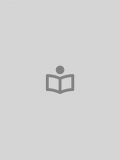 Management / coordination of book
FRECHET, Claudine, ARMAND, Fabio, CATTIN, Paul, GERFAUD, Jean-Pierre, PONCET, Noël (dir.) (2022). Comptes des Seigneurs de Thoire et Villars. Tome 1. Châtellenie et cellérerie de Poncin (1336-1353), édition critique et traduction du texte francoprovençal conservé aux Archives de Turin. Limoges : Editions Lambert Lucas, 500 p.
Article in peer-reviewed journal
RECOTILLET, Méryl (2022). «Vue d'ensemble de la proposition de directive du Parlement européen et du Conseil relative à la protection de l'environnement par le droit pénal et remplaçant la directive n° 2008/99/CE». Revue de l'Union européenne, 661, 505.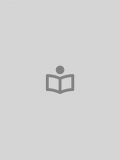 Translation
Ernst HAECKEL (1868). La division du travail dans la nature et la vie humaine, Introduction, traduction et notes par Emmanuel d'HOMBRES et Sabine KAZOGLOU FELLMANN. Paris : Editions du CTHS, 2022, 143 p.
Book chapter
MECKING, Volker (2022). «Glossaire et partie lexicale». In : Schrenck, Gilbert (dir.), Pierre de L'Estoile : Journal du règne de Henri IV, Tome V : 1604-1606. Edition critique. Genève : Librairie Droz, Textes littéraires français, 660, 393-420.
Article in peer-reviewed journal
AMADOU, Amina, SIGHOKO, Dominique, COULIBALY, Bourama, TRAORÉ, Cheick, KAMATÉ, Bakarou, MALLÉ, Brahima S., DE SÈZE, Maëlle, KEMAYOU YOGHOUM, Francine N., BIYOGO BI EYANG, Sandrine, BOURGEOIS, Denis, CURADO, Maria-Paula, BAYO, Siné, GORMALLY, Emmanuelle, HAINAUT, Pierre (2022). «Decrease in liver cancer incidence rates in Bamako-Mali over 28 years of population-based cancer registration (1987-2015)». World Journal of Hepatology, 14, 9, 1767-1777. URL/DOI :
Read more
Article in peer-reviewed journal
CHAIEB, Marie L. (2022). «L'eucharistie et l'unité chez S. Irénée». Connaissance des Pères de l'Eglise, 167, 44-55.
Article in peer-reviewed journal
GOK, Kubilay, BABABOLA, Mayowa, LAKSHMAN, Chandrashekhar, SUMANTH, John, VO, Linh Chi, DECOSTER, Stijn, BENSAL, Anjali, COSKUN , Ahmet (2022). «Enhancing Employees' Duty Orientation and Moral Potency : Dual Mechanisms Linking Ethical Psychological Climate to Ethically-Focused Proactive Behaviour». Journal of Organizational Behavior, Online Version of Record. URL/DOI :
Read more
Book chapter
CHEAIB, Robert (2022). «La lecture spirituelle dans la pratique et l'enseignement de saint François de Sales». In : Jean-Marie Gueullette (dir.), Saint François de Sales. Parole publique et parole privée. Parole d'un évêque et d'un maître spirituel. Paris : Editions du Cerf, 223-242.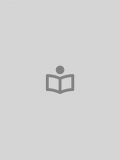 Management / coordination of book
CANNARSA, Michel, DIMATTEO, Larry A., PONCIBÒ, Cristina (dir.) (2022). Artificial Intelligence: Global Perspectives on Law & Ethics. Cambridge University Press, 454 p. URL/DOI :
Read more
Article in non-peer reviewed journal
GAY, Simon L., JAMONT, Jean-Paul, GEORGEON, Olivier (2022). «Identifying and localizing dynamic affordances to improve interactions with other agents». 2022 IEEE International Conference on Development and Learning (ICDL), Proceedings of the IEEE, 1-6. URL/DOI :
Read more